Have you considered planting a green manure now to improve the quality of the soil on your plot?
To learn more about how to use Green Manures there's a helpful summary from Bob Flowerdew in the Banstead episode of Gardeners' Question Time, recorded on18th November 2022. It starts at 14.30 mins.
Both Grazing Rye and Winter Tares (vetch) are in stock at the EWAA allotment shop, which will be open from 11-12 each Sunday morning until the end of November.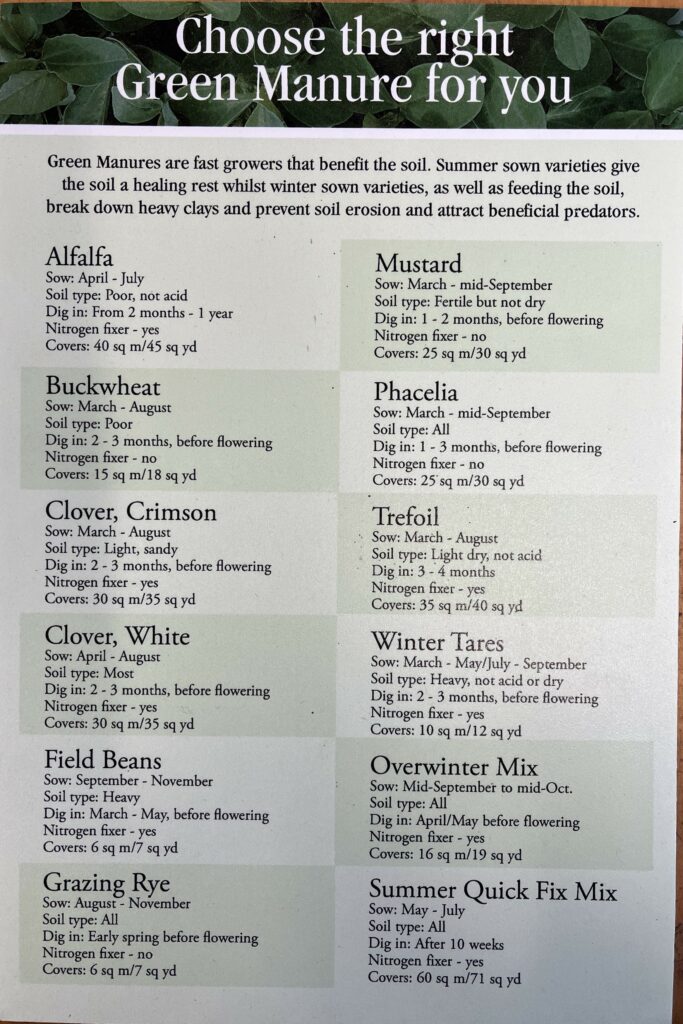 Protect and improve your soil this winter