We have load of the black stuff from the Parks Department in a big pile by the shop, come and get it!
£1 per barrow-load, max 3 barrows per plot, please pay in the shop on the following Sunday morning.
It looks pretty good  – generally well rotted and crumbly, just a fe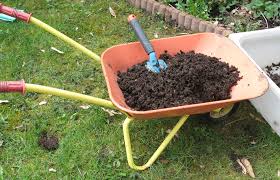 w lumps and sticks here and there…..